Rides, Rides & More Rides
America's only "railroad carnival," the fabulous James E. Strates Shows is in Augusta at the Georgia-Carolina State Fair to provide fair goers with numerous spectacular thrill rides, as well as great "family rides" like the ones shown in these pictures taken on the midway.
All the rides are extremely popular with folks of all ages. These clean, beautiful rides are constantly maintained by Strates Shows to provide fun in a safe environment.
Entertainment in the Pavillion
The Pavilion (inside the Fairgrounds near the Hale Street Gate) is a large building where there is always a lot going on. The Miss Fair Pageant will be held in the Auditorium in the Pavillion on October 14, 2023.
There are always other events going on.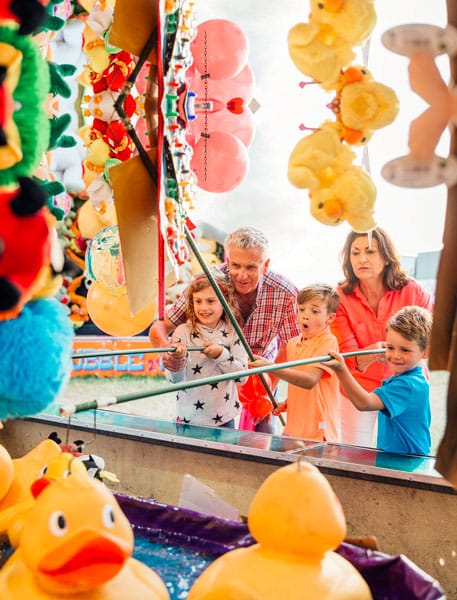 Questions? Feel Free To Contact Us
We are happy to help you.